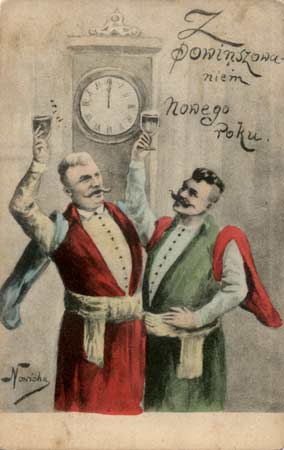 New Year's Eve Wishes
We send New Year's Eve greetings 30 December or 31 December before the end of the year party, and the beginning of the new year, We wish you all a lot of fun.
Ten, nine… counting out loud,
and I wish you my darling:
let everything you dream about,
in the New Year it will happen.
New Years Eve is coming soon,
is already around the corner,
Today is full New Year's Eve:
Dreams,
Fireworks and more,
I wish you all a happy time
New Year
and a successful New Year's Eve
Dancing until morning,
Hundreds of champagne corks,
Lots of laughter, zero pages -
No, because work awaits soon!
On New Year's Eve until morning
have a bottle of champagne,
without it, the year will not be successful,
although I wish you valuables,
happiness and love.
I wish you a happy year today,
And a successful New Year's Eve.
I send you these best wishes,
I attach a note:
Dreams come true.
Lots of firecrackers in the sky,
Good luck to you,
And when… (your name) He's sending wishes,
Let your dreams come true!
I wish you an uproarious New Year's Eve and good luck and happiness ...
I wish to offer my best wishes: happiness, good health, Good luck, may the cares of life be lost in the darkness during the coming New Year!
It is fun, an orchestra is playing, So spend New Year's Eve with us.
Let the Champagne corks pop out
And you have a great time until dawn
Happy New Year's Eve wishes ...