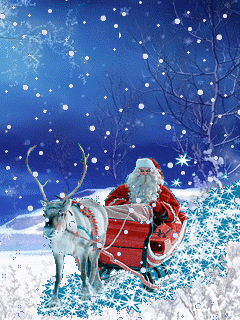 Funny moving wishes with animation
In the age of computers and the Internet, and even television, Christmas is no longer just a family or private event. The atmosphere of Christmas surrounds us almost from mid-October. All the media are starting to attack us with Christmas ads, with music in a festive mood or movies with such an atmosphere. Even the stores resemble relentlessly, that you should already start shopping, to get ready for this special event which is Christmas.
Social networks are undoubtedly places, which are teeming with star apps. Two months before Christmas, you can notice Christmas events there. We are still invited to take part in one or another event related to the upcoming holidays.
The internet is full of internet forums, with discussions about buying gifts. Internet users exchange experiences, for whom what gift is the most appropriate. Housewives also find their place in the pre-Christmas din of forums. There, they can exchange recipes for Christmas Eve dishes or ideas for decorating the table or even the entire apartment. This is not the end, however. In such discussions, there are even threads about the most effective ways to clean up before Christmas.
The Internet is therefore an irreplaceable source of information when it comes to preparations for celebrating Christmas. However, his role does not end there. And during the holidays itself, it is a nice communication tool. And not only unilaterally - as in the case of an advertising message broadcast in the pre-Christmas period.
The Internet is a great tool for transmitting all kinds of information. It can also be Christmas wishes. What's more, the Internet gives the opportunity to send more complex wishes than ordinary postcards.
A very popular form of internet wishes are animated cards with funny characters. Very often, the text or character of Santa Claus is animated. This kind of form is supposed to give the wishes a light character and a slightly playful form. Such wishes are most often mentioned by young people for the help of social networking sites or addressed to people not closely related to us. This form of wishes is casual and quite simple to convey. Often it is also greeting cards with background music.
This type of Christmas communication has become extremely popular in recent years. Templates of such wishes can be found in the search engine without any problems, name the person, to whom we want to send them and pass them to it using a link or a previously saved file.