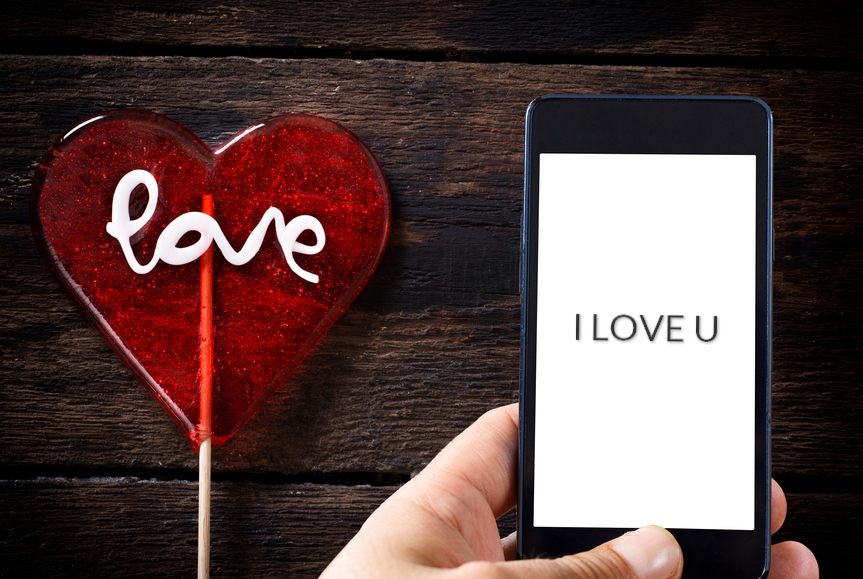 Sending Valentine's Day text messages has been the domain of young people and teenagers for several years. When mobile phones gained popularity, sending yourself Valentine's text messages has replaced sending love cards or giving yourself romantic gifts. It is impossible to hide, that not only teenagers send each other Valentine's Day text messages. At first glance it might seem, że taka forma składania sobie walentynkowych życzeń nie jest zbyt romantyczna, ale jest to fun way to do that, to, sometimes even anonymously, tell someone, that we like it. The card, however, reaches the addressee a little longer. Texts are not just words, but also pictures. Today, when more and more people have mobile phones with a color display, nie jest problemem sending a MMS Valentine's card. In addition, you can send a text message with a picture composed of letters and punctuation marks. You can easily find a lot of inspiration and interesting ideas on the Internet.
Valentine's sms are also nice words. Może to być valentines rhymeor other words that come straight from the heart. What are the advantages of sending Valentine's SMS? First of all, volthe aka form is conducive to greater exuberance, it is more intimate. It can even be compared to some extent to the old postage. Now, due to that, że technika poszła znacznie do przodu, and even babies have their cells, love confessions by text messages are becoming more and more common. If our beloved or our beloved lives far away, we know, that the card will take a long time, a wysyłanie Valentine's Day flowers Whether sweets, because the distance is too large, it won't make sense, is a text message, czyli właśnie sms wydaje się być idealnym rozwiązaniem. In a few words, you can include your feelings for the person you want.
In addition, a text message sent on the Valentine's Day can provoke a conversation with a person, to which we sent it. As you can see, ta metoda ma wiele plusów, despite the fact that still a large group of people are against it. This is why, that it is for them another influence on the Valentine's Day by the media, mainly the Internet, and this in turn becomes another symptom of commercialization and Americanization of the day.