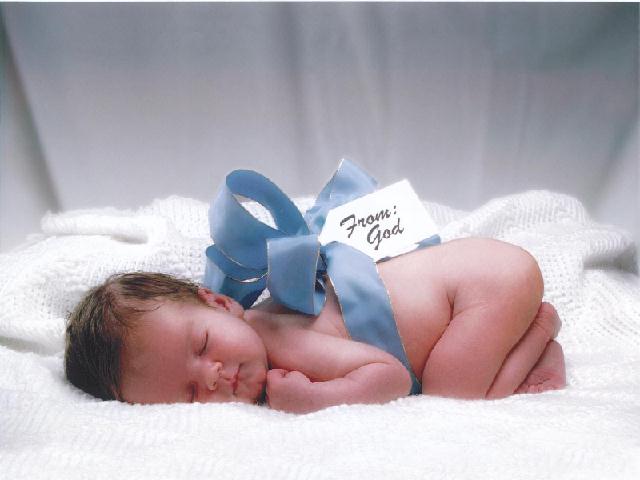 Shower of gifts – Baby Shower
Presents, presents, presents…
Baby Shower literally translates to "rain" of gifts, which the expectant mother is showered with during the belly party or (if it's a coed party) future parents. In United States, where Baby Shower's roots are, it is the gifts that play the main role. Sometimes the guests make up very expensive gifts, like for example. cart, or a crib.
In Poland, the custom of organizing stork parties is relatively young, and gifts do not play a major role here. After the era of superstitions and prejudices related to pregnancy and the preparation of the layette (or rather, withholding its preparation, before the baby is born), finally the era of joy and sharing it with loved ones at belly parties has come. During such meetings, the expectant mother is given gifts for her and the baby about to be born. They can be among them:
– cotton blanket – to cuddle, otulania, put to sleep, wrapping the little ones and those a little bigger
– tall diaper container – the answer to keeping order and order on the changing table, with him diapers and handkerchiefs will always be in place and at hand
– bracelet for a nursing mother – a modern form of a mini notebook in the form of a bracelet, so you always have all the important information about breastfeeding with you – on the wrist
– swaddles for a newborn – for your baby's sleep, calms down crying, reduces the symptoms of colic
– baby diary of the day and night – feeding, nap, spacer, scrolling, fun… makes it easier to control a whole lot of activities in the first months of baby's life
– foldable bathtub – the perfect bathtub for every bathroom, even the smallest, foldable, perfect for travel, convenient to transport
– changing container – with it, scrolling is comfortable in all conditions, because you can easily carry it and have all the necessary accessories at hand
– mom's organizer – the perfect helper for every busy mother and irreplaceable help in managing time
– portable changing table – when your little pup needs a diaper change in uncomfortable conditions, a portable changing table will come with the help – a convenient set of changing mat and a bag for handy accessories in one
– an insert for a baby car seat and stroller – provides convenience and comfort to a little creature while traveling by car and walking in a stroller
– car mirror for toddler observation – for your comfort, peace and safety when traveling with a toddler sitting in a rearward facing position
– bottle dryer – ideal, aesthetic, a convenient and hygienic way to clean feeding utensils for your little foodie
– baby milk bottle – like an ordinary bottle, but with an additional dry milk container, so that water and milk remain separate in two different containers, and you prepare the meal just before serving it to your baby – healthy and hygienic
However, it should be remembered, that the expectant mother is still a woman, who likes to surround herself with beautiful objects, would like to relax with a book for a while (while there is still time for it). A gift does not necessarily have to be super practical, but it is supposed to bring a smile to your face and carry a positive charge of emotions and warmth.