What to consider when choosing a team for a wedding.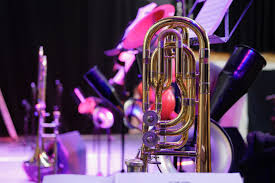 I have already discussed the creation of different trains, their advantages and disadvantages. Now is the time, to play the role of a client and think about what would guide us when choosing a band for our event. On the one hand, the task is a bit easier, because we are in the industry ourselves, so we know a lot about her. Thanks to this, when browsing the offers, we know how to interpret them and what to pay special attention to. On the other hand, we can be a bit oversensitive to the quality of the bands and we certainly look at them with suspicion - after all, this is our competition. This fact may cause, that despite this, that the choice is huge - we will not be able to choose something for ourselves. In this article I will describe what I would personally pay attention to when looking for a 'band'. I invite.
Experience
I think everyone will agree with me, that is the most important thing. No matter what you want to do- you will be asked everywhere about your experience, what you can boast about. I've dealt with people before, who are just starting their 'career' and I will be honest, that I wouldn't hire them for my celebration. Not having an internship simply means that you are unfamiliar with the topic, situation, human behavior and needs. I do not specifically mention playing here, because e.g.. a wedding is not only about playing. Even the best musicians, but without a wedding banquet, they may not be able to cope. It will not be so easy to verify whether the team is really experienced. Considering only hackneyed ones, texts repeated by everyone like "we are an experienced band blah blah blah ..." may not be enough. If someone already writes like that, let's call him and have a longer conversation, mainly asking how many years he has been in the industry, where and what was played, what would he propose in one situation or another. If he starts thrashing about his testimony, that means, that he probably has no experience.
Recordings
Each, zdrowy na umyśle band for a wedding, will post audio or video samples of your skills on the website. If not that means, that is totally unbelievable. I think, that listening to the demos is the first thing, which we should do when judging the band. If we do not like it at this stage, there is no point in further analysis. Of course, the very sound of the music from the backing tracks and vocals is a matter of taste. The situation is different when we choose a live line-up. Such bands cannot only provide studio recordings or music videos. After all, he is playing live and we will listen to him this way. If we don't find a single movie, who presents such a band during the event, we can let it go- probably the level of live play is so low, that it's a shame to show it somewhere.
Photos
First, they have to be at all. Second of the parties, not from the rehearsal room. On their basis, we can, on the one hand, assess the group's credibility, on the other, its quality. Everything comes out in the photos: how the band members look on stage, what the scene itself looks like, what equipment does the team have, what the parquet looks like (how it is lit and whether there are any visitors at all). These factors may influence the decision to choose a particular composition, because we may not like something or vice versa, but we are sure, that nothing has been concealed and our choice is conscious.
Equipment
In fact, it is an important factor, but I don't want to focus too much on him. Why? Most of the people, who handle the events, does not save on equipment and as a result, every other band has so many trash, that they could play a small open air on it. As for the equipment, I would only recommend to find out how many lights a given composition has, so that it would not turn out later, that it is 'dark' on the dance floor.
Party service
Here we are taking a little risk again, because we are based on it, what a wonderful thing the band wrote about themselves for the wedding. To a certain extent, some promises can be verified by watching photos or videos, but everything will come out in the wash anyway '. Here are a few things, which should be found in the band's offer or heard in a telephone conversation:
- "We provide full service" - There is no other option, there must be a person in the line-up, which will, to some extent, guide the course of the event. Such a cheerleader will encourage the guests to play, and will also inform them on an ongoing basis about planned meals or about the next 'stages' of the event, e.g.. about the cake. Full service also means running a cap.
- "We play without time limits" - Thanks to this, the team will not collapse at a specific time, not paying attention to it, that everyone still wants to have fun. If we hear such a promise, we are also sure, that we will not have to pay a few stakes out of our own pocket for each additional hour of the event.
- "We have our own transport" - This is a standard nowadays, but better to hear such an assurance. We do not need unnecessary costs and problems.
- "We play at the tables" - It's a bit of a matter of taste. But in my opinion, it is a very nice addition to a wedding, which is always fondly remembered by guests. It also shows the skills of the team members. There are no backers or electronic boosters behind the tables. Only acoustic instruments.
- "We approach each client individually" - It will turn out after the first telephone conversation or the received e-mail. It's nice if to the question "Could you add a few songs to your repertoire ..." we will hear an affirmative answer. If we can hear during the conversation itself, that the team leader wants to work with us, and his tone of voice is nice and pleasant that is, that it is worth considering the offer of this band positively.
Feedback
It is worth being influenced by them, but only if they come from someone, who we know. There is an unimaginable amount of abuse in this field, which the average person might not even expect. It is known that if we want to find out if a product or service is okay, the first thing we will do is google.pl, product / service + opinions. Marketers better or worse know this too. Also unfair competition. Both of these groups write false comments after this, to earn or slander a rival. If you see a post on a thematic forum saying "Team x is the best", and the user, who wrote it has only one post, you can be sure, that it's one of the band members, which is pitifully promoting its own services.
Summary
I think, that this article perfectly complements the previous ones, devoted to the formation of the composition. If we plan to start our own website, the above tips may inspire us a bit, what information to put on our website. If we are actually looking for a band for our event, maybe this article will do, that we will focus on things, which we had not thought of before.