Children's birthday party - a way to have a successful party and have fun.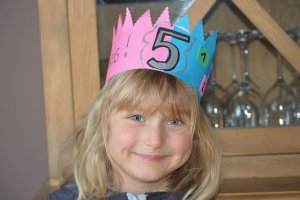 Our child will have a birthday soon, we want to throw him an amazing party, however, we do not know exactly how to go about it? Here are some tips.
The child is in preschool or early school age and often receives invitations to birthday parties from friends and colleagues. We would also like to organize his birthday. How to do it? How to take care of the selection of guests, course of the event and place? There are several ways to do this.
Let's start with the place of birth. Birthday parties in playrooms have been in fashion recently. There are lots of toys and a ball pool. This place is good for that, that we do not have to worry about the course of the event, because we can order an animator for an additional fee, who will run the entire birthday. Often times it is not even necessary, because children have so much fun using all the attractions of the playroom, that the leader is no longer needed. The advantage of a party in such a room is also a larger number of guests, as well as preparing a meal. We bring it or buy it, but we don't have to worry about the rest, because the party is away from home, so we have the problem of cleaning up after birthdays. Unfortunately, the downside is the cost.
Birthday can be celebrated outdoors, weather permitting. Then, first of all, we should organize a lot of games for children. Lots of free space is conducive to racing, and boys love such fun. Being outside, we can organize a game for children entitled. treasure hunt. For this, we only need to come up with tips and buy a "treasure", which can be candies or bars. Playing with the ball will be a great option outside (ball throws at each other, football) and games in patties. It will also be a good idea to run soap bubbles. It is an inexpensive investment, and the fun will be delicious.
Birthdays at home are a bit of a handicap for the organizer, because you have to prepare everything for the treat. The fun will also be limited by the space of the apartment and its conditions. Then we have to think about the number of children invited. It is no longer possible to invite an entire class, only a select few people. However, the atmosphere is an advantage of such a meeting, which will be produced by a small group of people. Let's remember, that it is not the number of guests that is most important, and the birthday atmosphere they create. Having fun, which can be run at home it: drawing, guessing, contests with prizes, dances to music and board games.