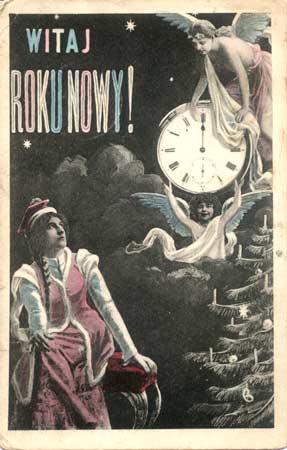 New Year's wishes
We usually send New Year's greetings 31 December and 1 January, let the new year 2015 it will bear fruit in the beauty of days.
For all New Year's days,
I wish you faith in your heart and light in the dark,
May you pass obstacles in one step,
To make you feel strong and forever young.
In the new year, right after the prom,
in addition to health, happiness, cash,
I wish you Heaven all year round,
the cares of life have taken you away.
A lot of love,
few difficulties in life,
a lot of bubbles in the champagne,
someone to make breakfast,
and at every step of happiness in the New Year.
No problems, to the maximum of joy,
may spring be a constant guest during the New Year.
When the New Year changes the number to the old one,
Everyone - everyone sends wishes!
On this beautiful occasion,
I wish you a lot of fun!
New Year's Day - it was used to say,
good opportunity for that, to change.
However, I wish to wish you, so that you can still be yourself.
Don't let this ruin you, what makes you stand out in the crowd.
Good advice,
in goodness,
may the child of God support you,
May the New Year give you to everyone,
what the heart dreams of!
Pleasant buzz in the head,
a comfortable place in the ditch.
And the sea later,
peaceful sleep under the fence.
That a dog with a lame leg,
He didn't ignore you walking down the road.
Lots of rock and charm,
in the coming New Year.
Let's start a better life together with the New Year.
Let cooperation with God's grace transform us.
Strong by Faith and Hope Let us carry love into the world.
Better days will shine for us, and everyone will be glad of it.